Print Media
Online Articles
8th October 2020 – All About The Rock article by John Deaux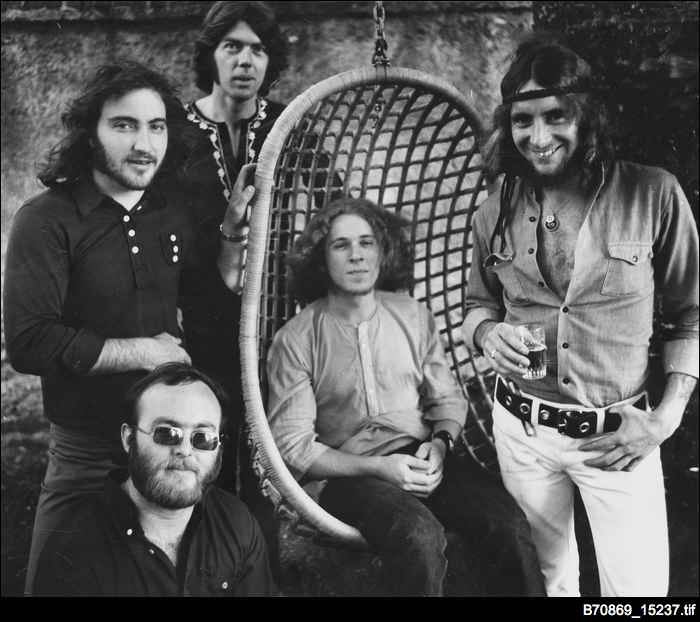 Bon Scott's Fraternity – Seasons Of Change Complete Recordings – Out January on Cherry Red
Founded in Australia, rock band FRATERNITY will forever be associated with their lead singer, Bon Scott, who would later join AC/DC and enjoy worldwide fame. However, Scott's tenure with Fraternity…
8th October 2020 – XS Noise article by Mark Millar
Bon Scott's FRATERNITY announce Seasons Of Change – The Complete Recordings 1970-1974 – Out January | XS Noize | Online Music Magazine
Founded in Australia, rock band FRATERNITY will forever be associated with their lead singer, Bon Scott, who would later join AC/DC and enjoy worldwide fame. However, Scott's tenure with Fraternity has been poorly documented on the reissue market. The band had issued two albums at the time namely, L…
8th October 2020 – Louder article by Jerry Ewing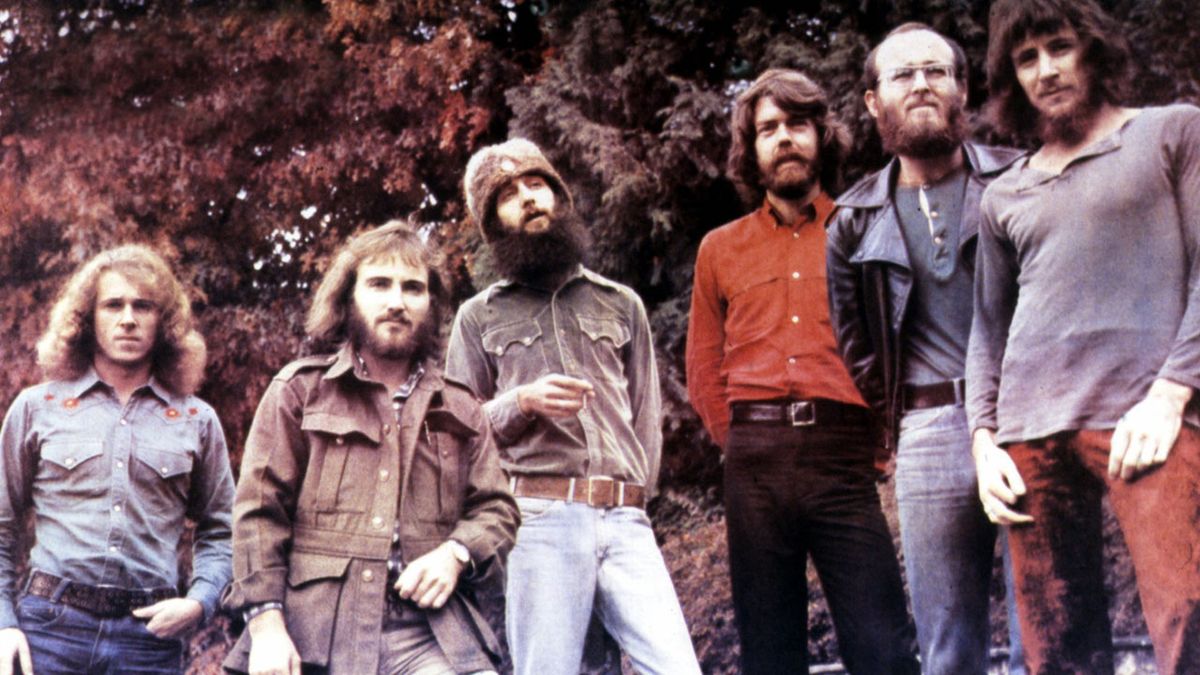 Late AC/DC singer Bon Scott's prog rock past unveiled in new box set
Australian prog rockers Fraternity, who featured a pre-AC/DC Bon Scott, have three-disc box set released in January
9th October 2020 – R3M (Italy) article by Raffaele Sarnataro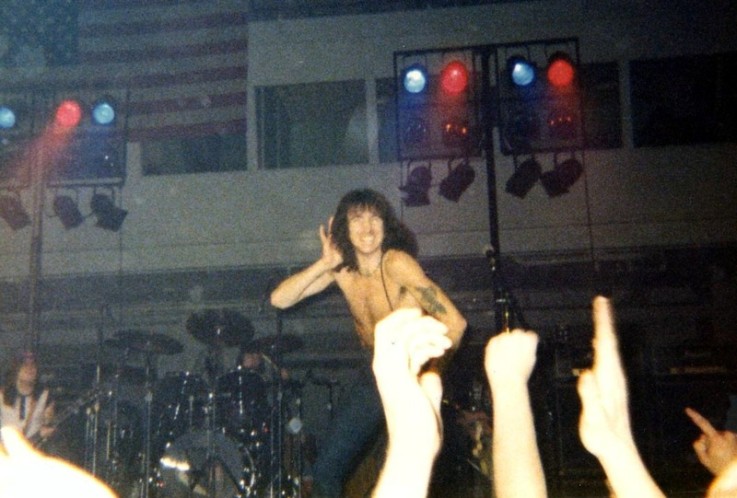 AC/DC, in uscita un cofanetto con Bon Scott alla guida dei Fraternity – R3M
Prima di essere il frontman degli AC/DC, Bon Scott ha suonato anche insieme ai Fraternity. È in uscita un cofanetto con le sue performance.
10th October 2020 – The Advertiser article by Nathan Davies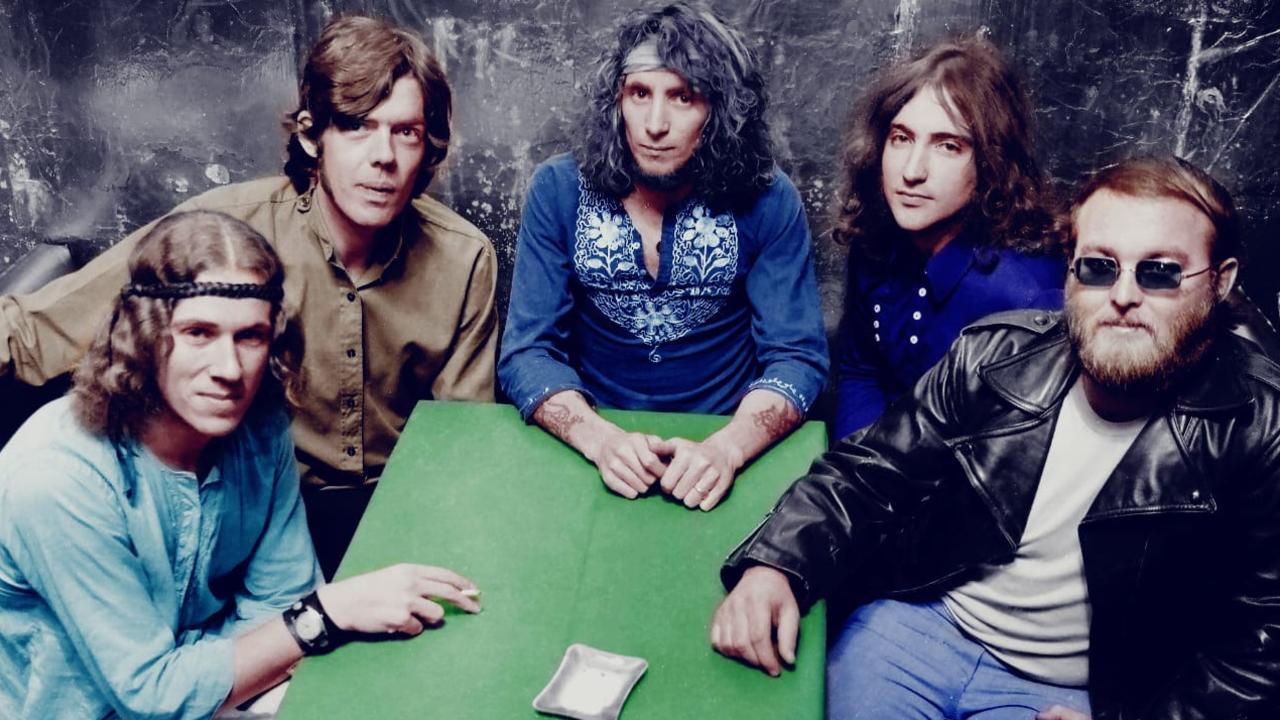 Bon's band of brothers return after half a century
It's 1972 and Bon Scott, lead singer of Fraternity and future frontman of AC/DC, is perched atop a shark-weighing tower ten metres above the sparkling waters of Port Lincoln's Boston Bay.
11th October 2020 – RTBF (France) article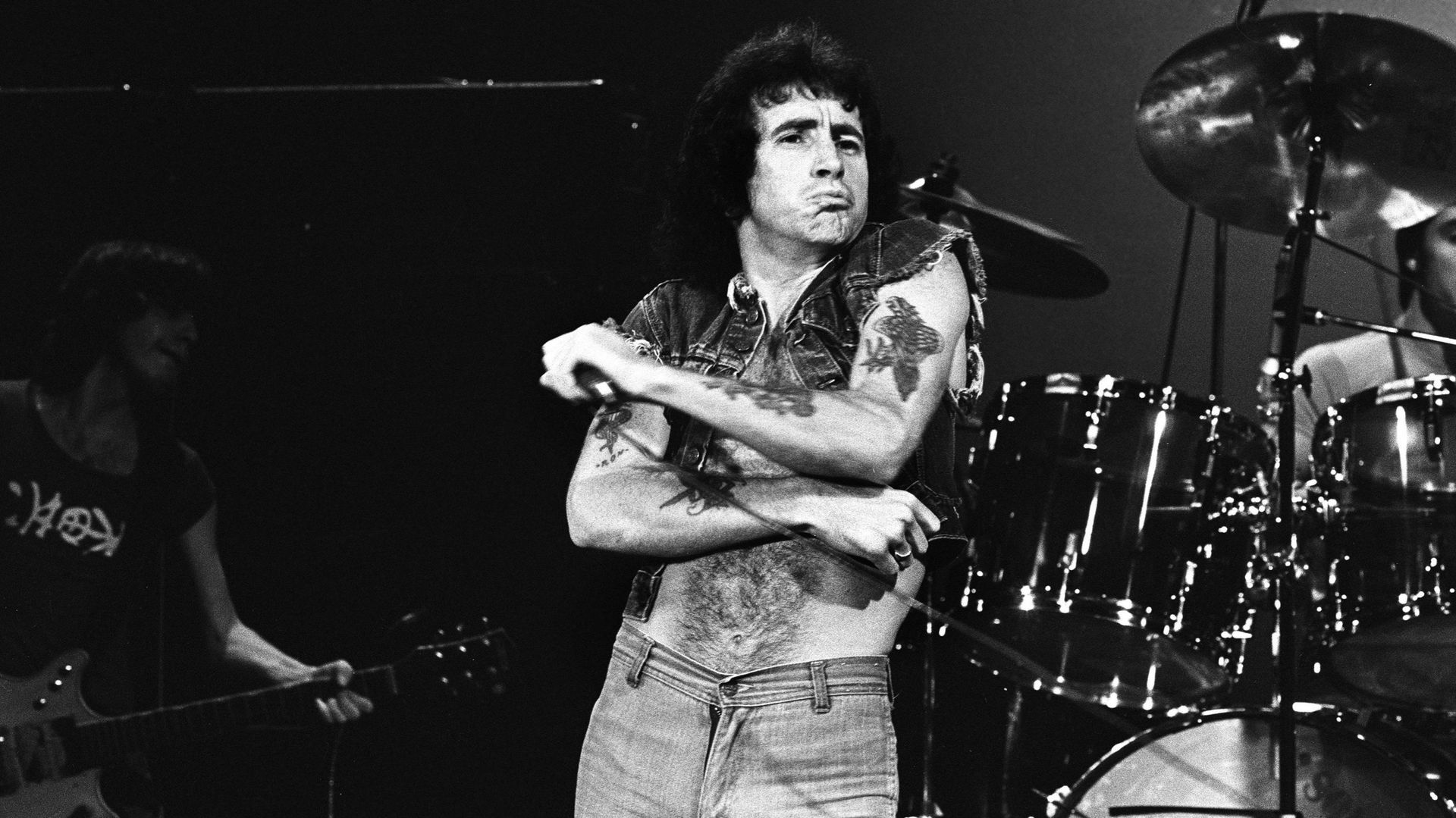 Un coffret sur Bon Scott avant AC/DC
Vous ne verrez sans doute pas souvent les mots 'AC/DC' et 'rock progressif' ensemble, et pourtant, le défunt chanteur d'AC/DC, Bon Scott, a fait partie du groupe de rock progressif australien Fraternity, juste après la fin de The Valentines. Ce groupe avait même joué en 1971 au Myponga Music Festiva…
12th October 2020 – DHnet (France) article by Charles Van Dievort
Bon Scott avant AC/CD, c'était tout sauf du hard rock
Décédé en 1980, le légendaire chanteur du groupe australien n'a pas fait que dans le dur. Un coffret à paraître en janvier vient opportunément le rappeler.
7th January 2021 – 21WFMJ NBC article
Lost Bon Scott Recordings Uncovered
ADELAIDE, AUSTRALIA, January 07, 2021 /24-7PressRelease/ — Adelaide music promoter and historian Victor Marshall has been heralded as the 'Indiana Jones' of Australian Music after…
12th January 2021 – Velvet Thunder article by Graeme Stroud
12th January 2021 – Louder Than War review by Ian Canty
Fraternity: Seasons Of Change – album review | Louder Than War
The complete recordings from 1970 to 1974 of Sydney-formed, Adelaide-based prog rock band Fraternity, which included a pre-AC/DC Bon Scott.
18th January 2021 – At The Barrier review by Mike Ainscoe
Fraternity – Seasons Of Change, The Complete Recordings 1970-1974: Album Review – At The Barrier
Fraternity? Bon Scott's pre-AC/DC band have their two albums and a disc of rarities packed up by Grape Organisation.
19th January 2021 – We Are Cult article by James R Turner
The Best Band You've Never Heard Of: Fraternity – 'Seasons of Change' » We Are Cult
❉ Best known as the band that Bon Scott fronted prior to joining AC/DC, Fraternity are more than a footnote in rock history.
19th January 2021 – AllMusic review by Fred Thomas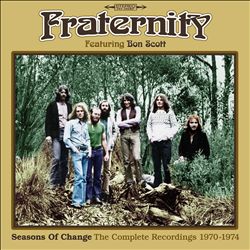 Seasons of Change: The Complete Recordings 1970-1974 – Fraternity | Songs, Reviews, Credits | AllMusic
Find album reviews, songs, credits and award information for Seasons of Change: The Complete Recordings 1970-1974 by Fraternity on AllMusic – 2021 – Just before ascending to rock & roll greatness in …
22nd February 2021 – eclipsed Rock Magazin article
FRATERNITY – An almost forgotten band with two world famous singers | eclipsed Rock Magazin
Bon Scott is certainly one of the most individual and style-defining rock singers of the 20th century – even though his time with AC/DC only lasted a little more than half a decade. However, the hard rock shouter had already left his musical mark before joining the now legendary Australian outfit: A…